Friendly, Professional, personalized Service for your party.  Guaranteed.
About Your Fishing Guide and Vessel
   Choosing an outstanding and highly experienced Lake Ontario fishing guide is essential for a successful fishing trip.  Trolling for Lake Ontario Salmon and Trout in Niagara is our specialty and we do it right.   We are a federally licensed, insured, family-run business and will always custom tailor a private adventure to suit your needs. 
You'll be fishing on a modern, state-of-the-art, 2011 23ft Seaswirl Striper boat.  It is powered by a 225 horsepower Volvo Penta GXI engine, autopilot, and the most up to date fishing and safety equipment available.  You can rest assured that we meet or exceed Transport Canada's safety requirements for commercial vessels.  We encourage you to bring your children.  We have everything needed to keep them safe on the water and have some great Packages & Rates. 
35 Years of fishing experience on Lake Ontario in Niagara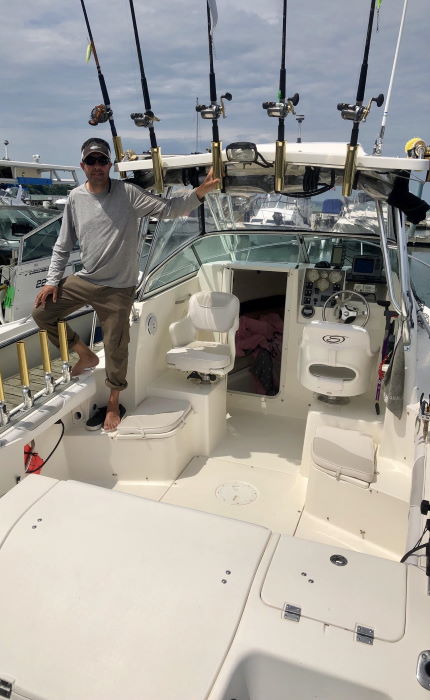 Captain John Mastrandrea will be your fishing guide on every trip. He has the technical know-how, Lake Ontario fishing experience, and personality to make your guided fishing trip a success. He has been a worldwide multi-species angler since he was a child and is an all-around nice guy. He fishes everywhere and anywhere – from British Columbia's white Sturgeon to Thailand's giant Mekong Catfish to Cuba's Barracuda to Vietnam's Siamese carp and has fished countless lakes and rivers in Japan, North America, Africa, Asia, Europe, the Middle-East, Central America, and the Caribbean. He lives and breathes fishing!
John is a lifelong Niagara resident. He started fishing before he could walk in the late 1970s on the Upper Niagara River. During the 1980s and 1990s, John spent his free time fishing all of Niagara's great waterways –the Whirlpool, Queenston Docks, Port Dalhousie, and beyond. Since 1998, John found his passion actively fishing the waters of Lake Ontario for Chinook and Coho Salmon, Brown Trout, Rainbow Trout and Lake Trout and is an avid multi-species angler throughout the year.
Your safety is our top concern. You can rest assured knowing you will be accompanied by an experienced and seasoned fishing guide on your fishing charter. Captain John's extensive certifications and memberships include:
When he's not fishing, Captain John is a full time 25 year business, auto, marine, and home insurance broker licensed in the province of Ontario and enjoys spending time with his wife and three young children (on the water, fishing, of course!).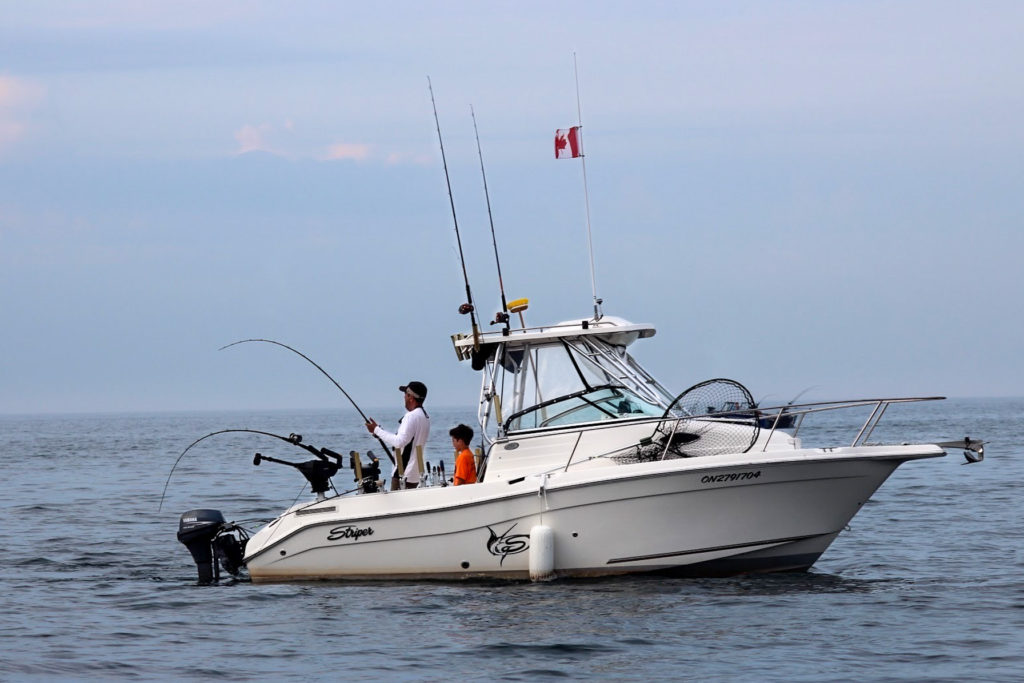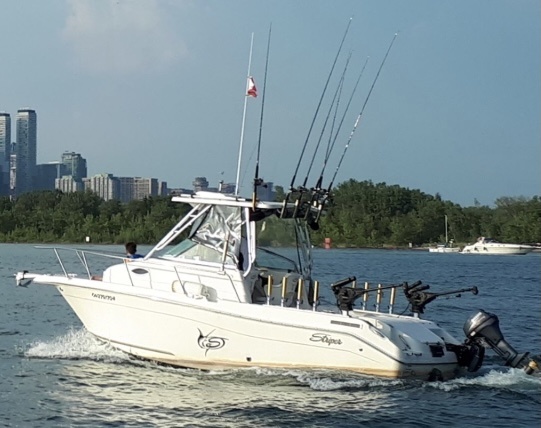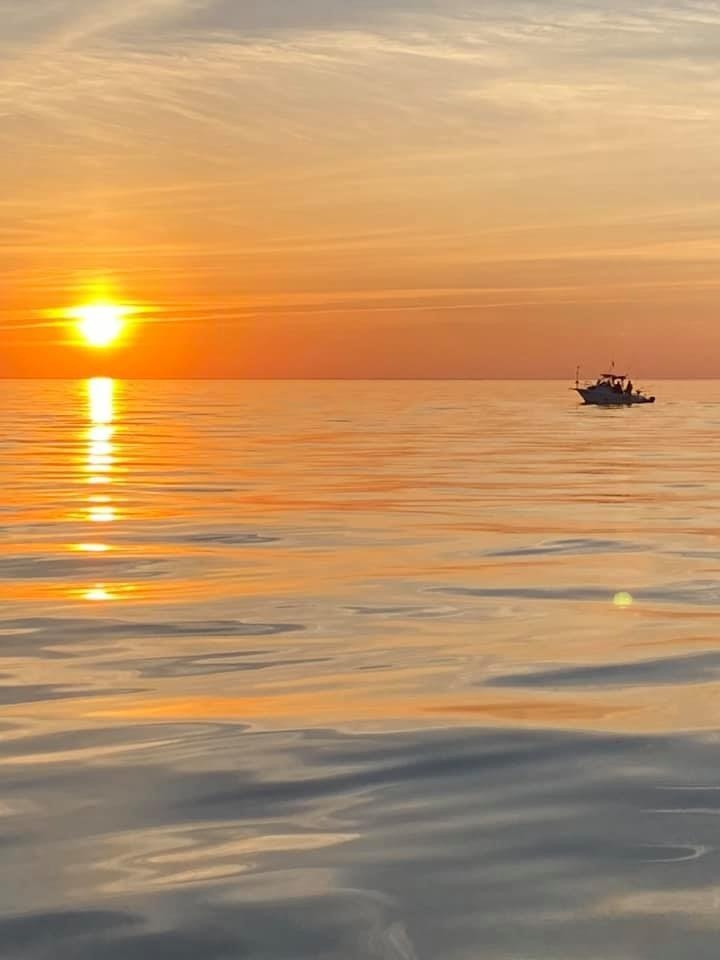 Latest Fishing Reports By:
Great fishing experience with John's charter. Huge salmon, lakers and a very relaxing time. Highly recommend to anyone, whether you have fished for years or this is your first time. Lifetime of memories.
We met John from Salmon Limited SportFishing Niagara at 5am and after an orientation of the boat, the equipment and an explanation of what to expect on the lake we headed out into Lake Ontario. This was our first salmon Charter and John didn't disappoint. The lines were in the water around 6am and Steven (14 years old) landed his first ever salmon (king) by 6:22am. Twice, we had two fish on a line at the same time doubling the fun and excitement. In total, we landed 6 salmon and by 8am Steven and I were ready to head back in before it started to get hot and muggy. We also got some great photos and a video to help capture the morning. Thank you very much John for a fun and memorable day (20JUL2019) of fishing. Chris and Steven
George Gianakopoulos
July 2020
Thank you @salmonlimitedsportfishing it was one of the best and most organized charters that I've ever been on. You really know how to find the big trophy fish and make your customers feel comfortable. I highly recommend you to anyone!
I was out on the Ontario lake with Captain John for a fishing 🎣 trip, first day of August, 2020. It was an amazing experience for me and my cousin, John is a very knowledgeable and friendly person who loves to please his guests. I have only positive memories with the entire thing and I'll definitely make a habit of it. We cached king salmon, lake trout and 🌈 trout. Thank you John!!